Red Rock Canyon by Jeep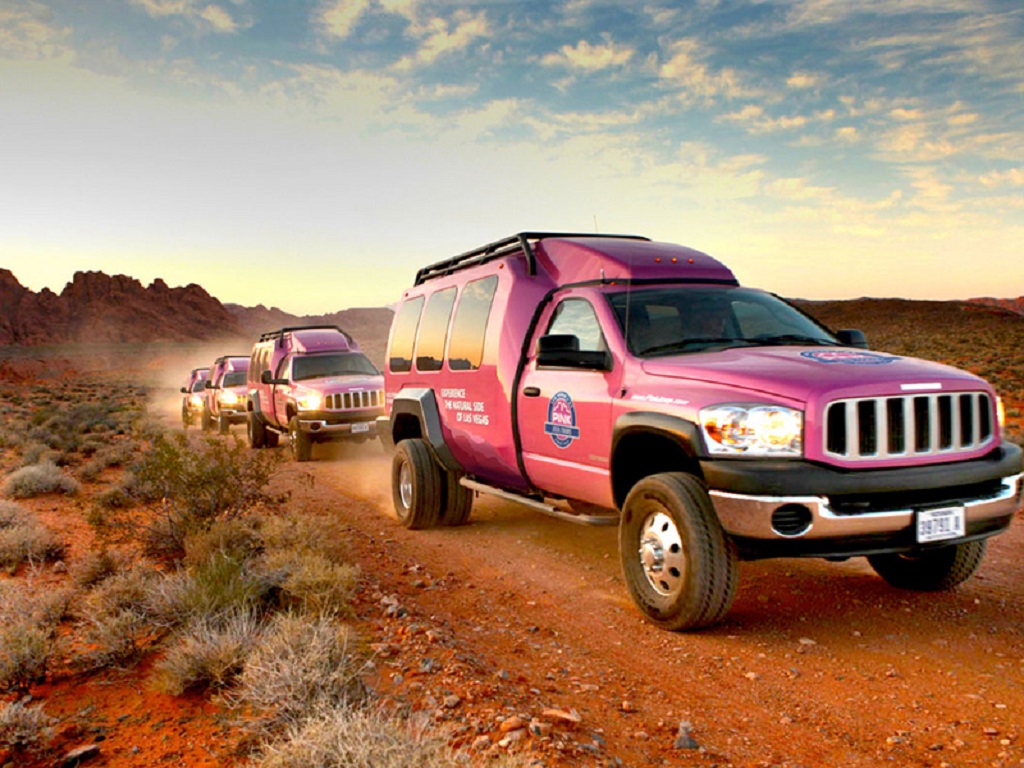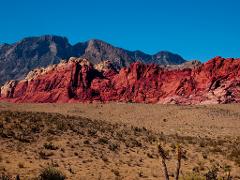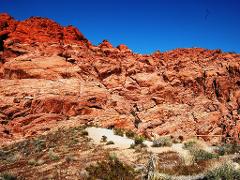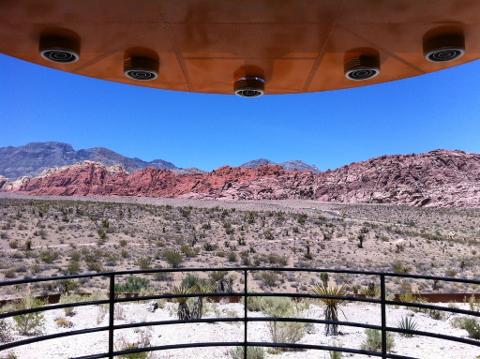 Duration: 4 Hours (approx.)
Red Rock Canyon is only minutes away from the Strip. On this excursion you will browse around the Visitor Center. Discover a desert tortoise habitat, interpretive exhibits, and a must-see gift shop that's worth the quick shop before your adventure.
The landscape you will get to enjoy on your Red Rock Canyon tour is dominated by the towering Wilson Cliffs. Rising over 3,000 feet, this massive wall of rock is part of the Keystone Thrust and serves as a striking backdrop for today's adventure. Cruise closer to the sandstone surface for a glimpse of ancient pictographs. Get out your camera for picturesque panoramic shots of these red, pink, orange and tan sandstone mountains.
To the east, you'll find the Spring Mountain range soaring high above the valley. Don't be surprised if you spot sparkling streams flowing nearby. The Spring Mountain Range earned its name for the number of springs that can be found. Notice the lush vegetation around this mountain range? That's because the Spring Mountain Range is home to more than 600 species of plants, including ponderosa pines rooted to the top of the mountain peaks.
The colorful sandstone formations to the north of your Red Rock Canyon tour are the Calico Hills. Within these brilliantly colored hills are the vast expanses of fossilized sand dunes. These sand dunes, naturally fossilized millions of years ago, preserves ancient species and vegetation that once thrived across this valley. Along the Calico Hills' rugged ridgelines are dozens of tanks, or tinajas, that hold pools of water crucial to its thriving wildlife and ecosystem. The striking colors of Calico Hill change as the sun moves across the sky. Orange? White? Pink? Red? You may find all these colors at different times of the day.
Last stop on your Red Rock Canyon tour is at Red Rock Overlook. Trek the paved trail up to the top of a low mountain for breathtaking views of all the natural beauty you saw close-up at Red Rock Canyon. Can you fit all the stunning landmarks of Red Rock Canyon into one picture? Ask your tour guide to snap a group shot of your gang to capture the memory of your adventure at Red Rock Canyon.
TOUR HIGHLIGHTS
Spring Mountain Range
Calico Hills
Red Rock Overlook
Wilson Cliffs / Keystone Thrust
National Park Visitor Center
RED ROCK CANYON CLASSIC TOUR: Morning and afternoon departures available.
TOUR TIME: 4 hours
TOUR INCLUDES
Personally guided and narrated tour
Unlimited Complimentary Water
All fees included
Small group experience
Complimentary hotel pick-up and drop-off
Please call us for special requirements such as a car seat. Collapsible wheelchairs acceptable when accompanied by another adult. Nevada law requires children to be properly secured in a car seat until they are at least 6 years old and 60 lbs. No children under 2 will be permitted on tour.