Red Rock Canyon/Rocky Gap Adventure by Jeep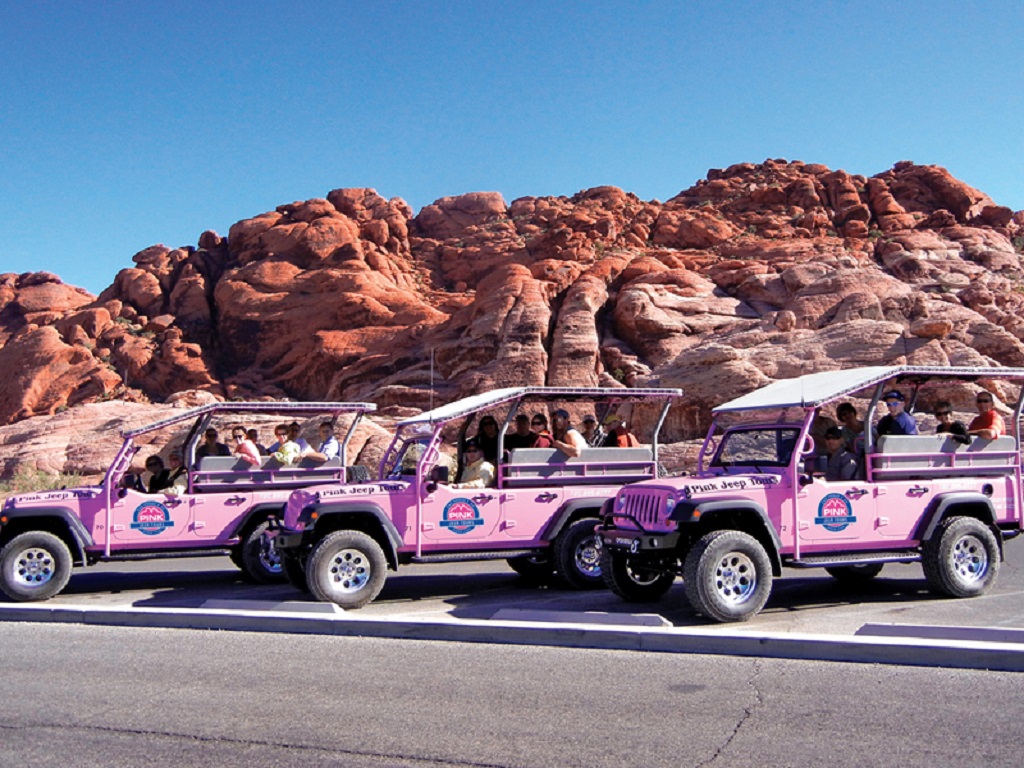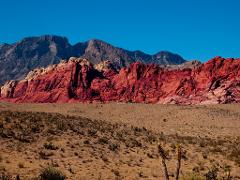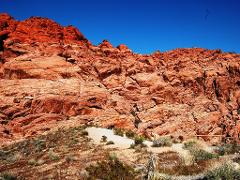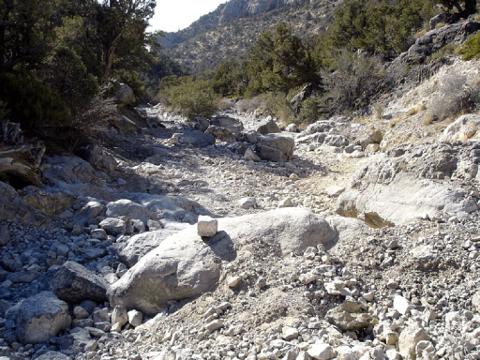 Duration: 4 Hours (approx.)
Shuffling to and from Red Rock Canyon is a quick ride where you'll transfer over into one of our customized Pink Jeep Wranglers. With this astounding landscape only minutes away from Las Vegas, there's no stalling your adventure. Time to get acquainted with this beautiful landscape, and the best way to get started than at the Visitor Center. Explore intriguing exhibits, uncover a desert tortoise habitat, and browse souvenirs for sale the park's gift shop. Remember to fill up your water canteens.
Hop back in the Jeep. Time to cruise by the dominating Keystone Thrust that towers over the park. This massive wall of rock is also called Wilson Cliffs and it rises over 3,000 feet above the valley. Spot any familiar shapes upon these sandstone mountains? Those are ancient pictographs drawn upon the surface by Native American tribes who once lived in this area. Today, the Keystone Thrust is a perfect backdrop for today's adventure—and, of course, for a group picture or two.
Head north to reach the famous Calico Hills. Unearth the mystery of these vibrant sand dunes that preserve fossils from millions of years ago. What kind of creatures and plants once lived across this valley? These fossilized sand dunes seem to change hue from red and pink to orange and tan as the sun travels across the sky. Can you name all the colors of the Calico Hills? Across this vast expanse are dozens of tanks, or tinajas, holding pools of water that keeps its ecosystem lush and thriving.
There's time during these Red Rock Canyon tours to see other notable landmarks within the park along this 13-mile scenic route. We also recommend checking out Red Rock Overlook and Spring Mountain Range. Have a request? Just ask your personal tour guide. You'll even hear narrated facts about the park's history, geology, wildlife and even urban legends. And there's always time to stop for some quality picture-taking.
It's rough-roading time. Shift gears as you pull onto Rocky Gap Road. This road is only accessible for off-road vehicles—so it's a good thing you chose this adventure package of Red Rock Canyon tours! You'll soon see why as the Jeep rocks and rolls with the frontier grooves of the road. That's because Rocky Gap Road once was a pioneer trail.
TOUR HIGHLIGHTS


Rocky Gap Road
Calico Hills
Wilson Cliffs / Keystone Thrust
National Park Visitor Center
TOUR TIME: 5 hours
TOUR INCLUDES
Personally guided and narrated tour
Unlimited Complimentary Water
All fees included
Small group experience
Complimentary hotel pick-up and drop-off
This tour is not recommended for those having mobility issues or who may be pregnant.