Grand Canyon West Rim + Hoover Dam Combo Tour by Jeep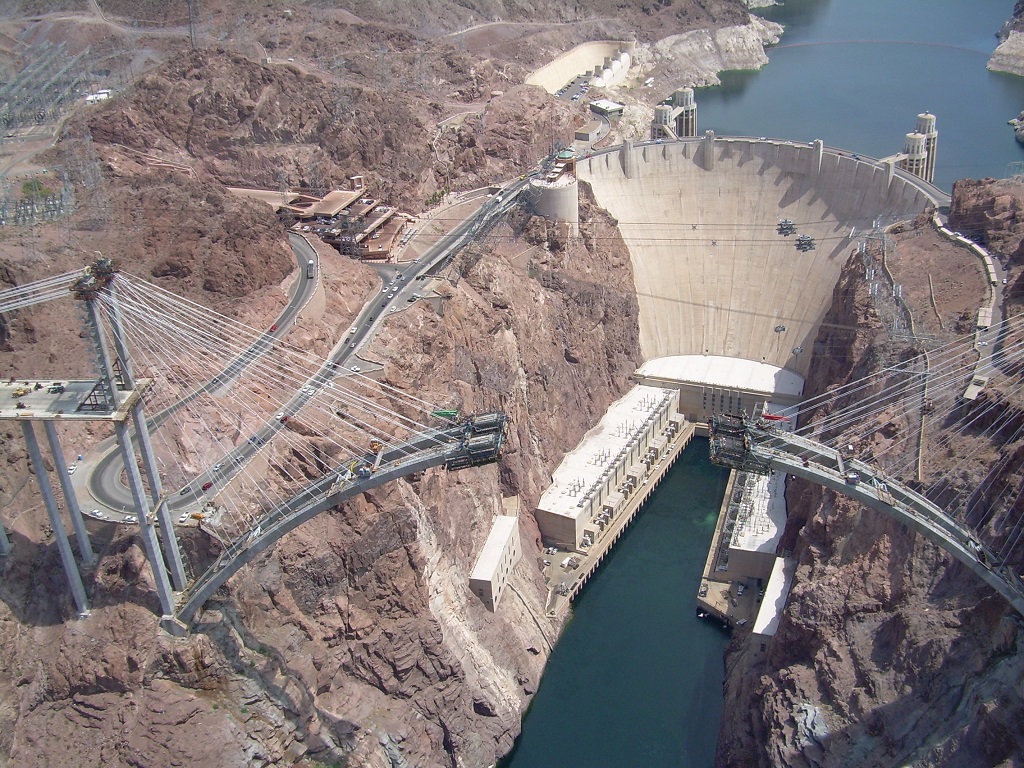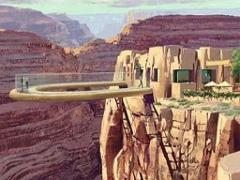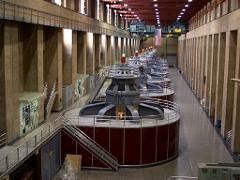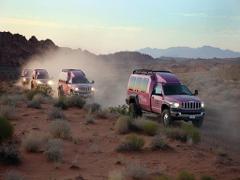 Duration: 11 Hours (approx.)
As you begin your adventure you'll notice a change in scenery outside your window as you drive through the Mojave Desert. The road is now lined with gesturing Joshua trees. These Mojave Desert trees are found nowhere else in this country—or the world. Ask your tour guide why these spike-leafed evergreens are waving.
The Grand Canyon and the Hualapai Nation greet you. Dive into their culture at Eagle Point and witness tribal dance performances and storytelling by native members of the Hualapai Villiage.
Later in the tour you'll find yourself lassoed back in time to the Old West at the western-themed town of Hualapai Ranch. The Wild West comes alive before your eyes with gunfights, cowboy games and cattle drives.
Before leaving Eagle Point, don't skip your chance to walk out onto the Grand Canyon Skywalk. For $32.05 per person, you can tread around this steel and glass walkway stretching 70 feet away from the rim. Peek over the railing for a glimpse of the Grand Canyon floor 4,000 feet below.
One of the most awe-inspiring viewpoints of the Grand Canyon during this tour is at Guano Point. With surrounding views of the Grand Canyon, this is the perfect spot to take panoramic pictures. Peer over the edge for views of the historic bat cave that once housed 100,000 tons of guano. Saunter into the Hualapai Market where handcrafted keepsakes by Hualapai artisans are for sale.
Look out the window as you cruise by and enjoy the sparkling waters of Lake Mead.
The second part of your Hoover Dam tours excursion begins with a tour of the Hoover Dam Power Plant. This tour is an interactive way to learn about the Hoover Dam's history and operations. Your Hoover Dam tours include comprehensive views showing the enormity of the Hoover Dam with all its operational features, through Reclamation guide presentations, audio and film presentations, and exhibits.
Shift gears into the next phase of your Hoover Dam tour. Your guide knows many facts and legends regarding the construction and maintenance of the Hoover Dam, so make sure to ask questions. Step out onto the Hoover Dam observation tower and see the deep blue waters of the Colorado River below.
There's always time for quick stops along the Grand Canyon/Hoover Dam Combination Tour. Get out your cameras and your smiles. Your tour guide is ready to capture your group and the magnificent scenery of this unforgettable trip.
TOUR HIGHLIGHTS


Grand Canyon Skywalk Experience*
Hualapai Indian Village
Hualapai Market
Hualapai Ranch
Eagle Point
Guano Point
Lake Mead
Hoover Dam Tour
*(The Grand Canyon Skywalk experience is not included in the tour price. If you wish to participate in the Grand Canyon Skywalk experience you must buy tickets, $32.05 per person, when you arrive at the location).
TOUR TIME: 10 – 11 hours
TOUR INCLUDES

Personally guided and narrated tour
Unlimited Complimentary Water
All fees included (excluding the Skywalk)
lunch provided on the tour, so please provide us with your lunch selection
Small group experience
Complimentary hotel pick-up and drop-off
Skywalk not included in tour price. Tickets can be purchased on site for $32.05. Please call us for special requirements such as a car seat. Nevada law requires children to be properly secured in a car seat until they are at least 6 years old and 60lbs. No children under 2 will be permitted on tour.