Indian Territory Air Tour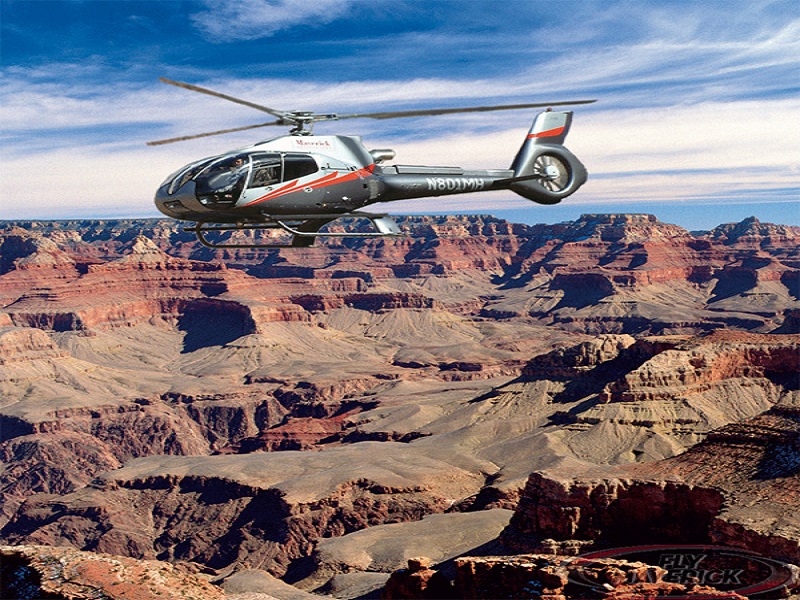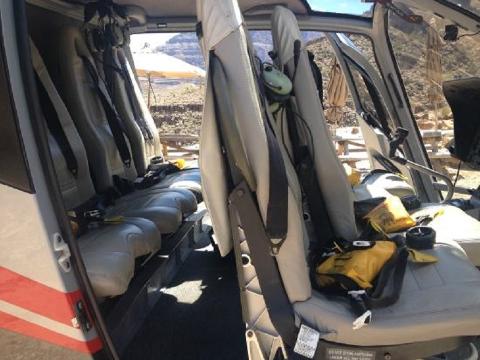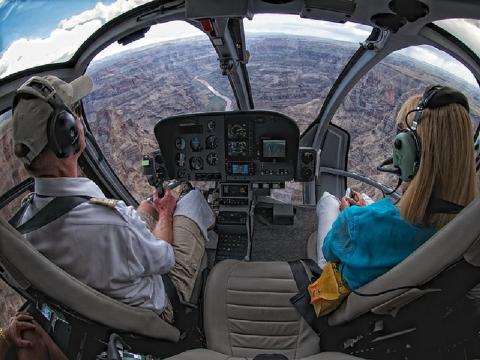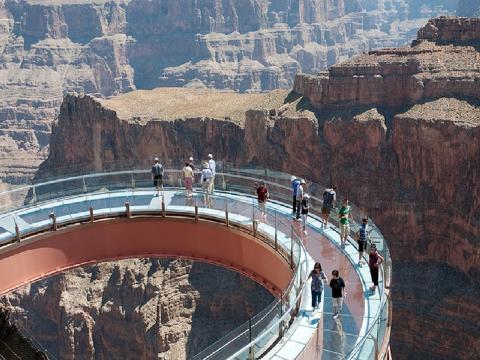 Duration: 7 Hours (approx.)
Your Grand Canyon helicopter tour will begin as you fly over the beautiful Lake Las Vegas, Lake Mead, the world-famous Hoover Dam and Fortification Hill, an extinct volcano. Along the way you'll see breathtaking scenery and wildlife of the Southwest.

Maverick Helicopters® will descend and land 3,500 feet into the Grand Canyon in Hualapai Indian Territory. You will be served champagne and beverages some 300 feet above the mighty Colorado River surrounded by one of the greatest natural wonders of the world.

You will journey back through the Grand Canyon and land on the West Rim, where you will enjoy the spectacular views at Eagle Point and receive a brief introduction to the Hualapai Indian legends and culture. Then you'll head to Guano Point, a breathtaking observation spot overlooking the Grand Canyon where you will be served a light meal.

The Grand Canyon Skywalk, the new glass bridge attraction, is an optional activity on this tour. Additional activities can be arranged when you arrive at Grand Canyon West by visiting the concierge desk.

After your stay at the West Rim, you will set out towards Las Vegas through the Bowl of Fire and conclude the journey with a flight over the Las Vegas Strip.

The vision of the Skywalk was to enable visitors to walk beyond the canyon walls, becoming surrounded by the Grand Canyon while standing at the edge of a glass bridge. This glass bridge is suspended more than 4,000 feet above the Colorado River on the very edge of the Grand Canyon's West Rim. The Skywalk can be purchased directly through Maverick Helicopters®.

Duration: approx. 7 hours (hotel to hotel)

Tour Inclusions:
-Visions of Hoover Dam, Lake Mead, Lake Las Vegas, Fortification Hill, and the Grand Canyon
-Champange
-Transportation to and from hotels with in 5 miles of the strip
-Fuel surcharge & Taxes

Tour Exclusions:
-Transportation from hotels farther than 5 miles from the strip.
-Skywalk

Departure Point: Las Vegas terminal

Items To Bring:
-Camera
- Sunscreen
- Photo ID; adult U.S. passengers (18 and older) are required to show U.S. federal or state-issued valid photo ID and non U.S. passengers must present a foreign government-issued valid passport at check-in.


***Children under 2 years of age of age required to have proof of age (Passport or birth certificate).

****The maximum weight limit per person is 300 pound (136 Kilos) while the total passenger weight (7 passengers) on the helicopter may not exceed 1,240 pound (564 Kilos). Guest over the weight limit will be required to purchase two seats.