Grand Canyon Drive, Fly & Float Tour by Jeep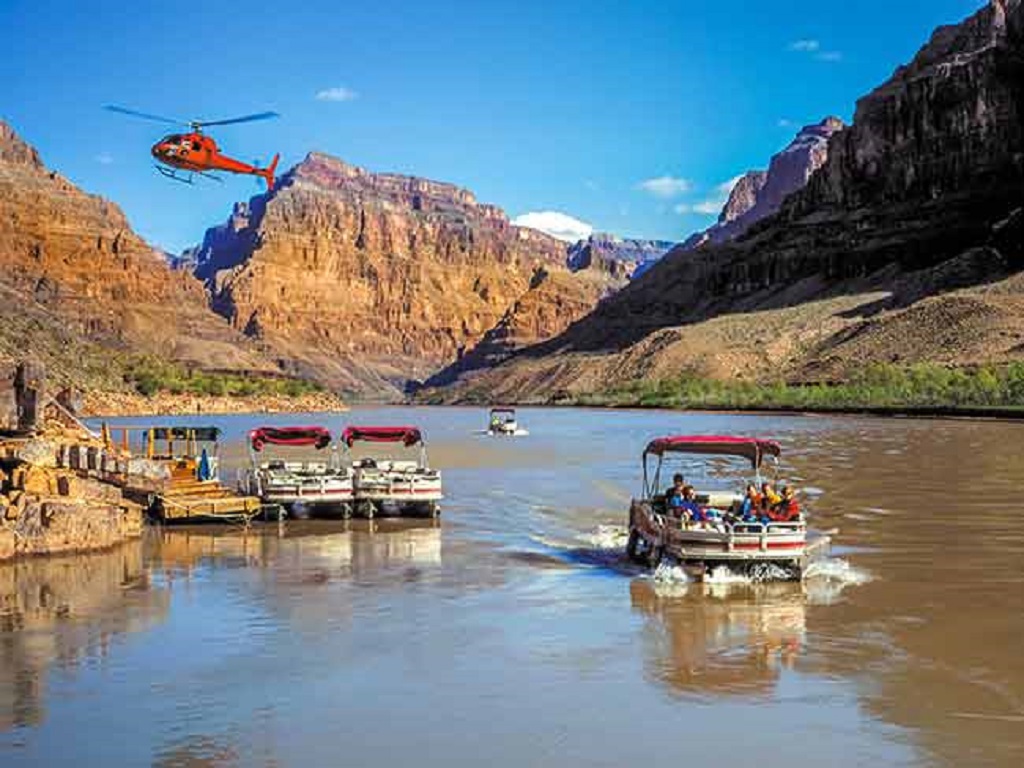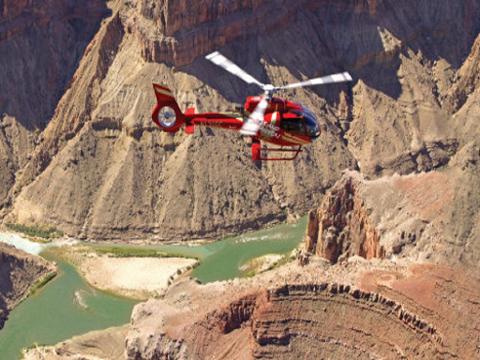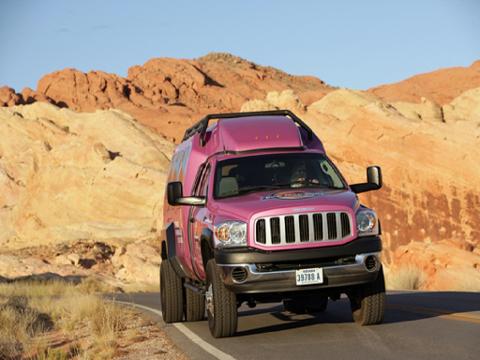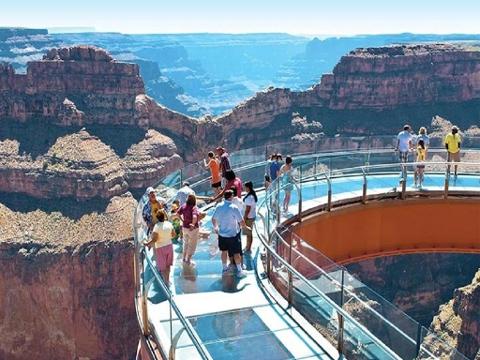 Duration: 11 Hours (approx.)
Dive into the hidden beauty of the Grand Canyon floor with this Grand Canyon helicopter tour. This Pink Jeep Tours excursion is an exclusive pass to travel by road, by air and by Colorado River.
Your limitless journey begins in a Pink Jeep Tours Tour Trekker custom-built for luxurious comfort. Gaze outside the window for instant views of the glittering waters of Lake Mead as you head toward the Grand Canyon.
As you continue to cross the Mojave desert towards your Grand Canyon helicopter tour, you enter a thriving Joshua Tree forest. These spike-leafed evergreens grow nowhere else in the world. These abundant Joshua Trees seem to wave as you zoom towards your magnificent destination.
Welcome to the Grand Canyon. Are you ready for your Grand Canyon helicopter tour? Board your luxury aircraft that lowers you 4,000 feet down into the canyon. This descent is a thrilling trip back in time, offering panoramic views of six million years of erosion through four geologic eras. Every angle seems to unveil its own shape and hue as you descend deeper and deeper into the canyon. The adventure doesn't stop there.
Once your helicopter lands, you'll board an excursion boat for a 10-minute ride down the mighty Colorado River. Be camera-ready. Your ride across the Colorado River provides picturesque views of red cliffs, lush vegetation, and towering rock formations hidden from view back at the rim. Keep a keen eye open for amazing photo opportunities.
Hungry? After your Grand Canyon helicopter tour lands back on high ground your professional tour guide is ready to show you around to more viewpoints at the West rim of the Grand Canyon. You will love the views at Eagle Point and Guano Point and you'll have time to enjoy a tasty BBQ lunch.
Don't miss your chance to grace across the Skywalk at Grand Canyon West. For only $32.05 per person, you have the chance of a lifetime to see the Grand Canyon like never before. This daring glass and steel bridge walkway extends 70 feet beyond the rim, boasting unseen views of the Grand Canyon floor 4,000 feet below. A Grand Canyon helicopter tour is incomplete without immersing in the Native American culture. Introduce yourself to the Hualapai legacy by exploring the Hualapai Village and shopping at the Hualapai Market. Don't miss dance performances and story-told legends brought to life by the Hualapai Nation.
On your return from the Grand Canyon there is time for a quick stop on the Arizona side of the Hoover Dam. Capture with your eyes and cameras the wondrous beauty of the Hoover Dam and the Colorado River. Pose for a timeless photo with a backdrop of mountainous rock looming over turquoise waters. Your tour guide will insist on taking your picture.
TOUR HIGHLIGHTS
Helicopter ride
Excursion boat ride
Lake Mead
Hoover Dam
Colorado River
Grand Canyon Skywalk* / Eagle Point
Guano Point
(The Grand Canyon Skywalk experience is not included in the tour price. If you wish to participate in the Grand Canyon Skywalk experience you must buy tickets, $32.05 per person, when you arrive at the location).

TOUR TIME:11
hours


TOUR INCLUDES
Personally guided and narrated tour
Unlimited Complimentary Water
All fees included (except Skywalk)
Lunch provided on the tour
Small group experience
Complimentary hotel pick-up and drop-off
A fantastic 3,500 ft. decent in a luxury helicopter to the edge of the Colorado River
Jump on an Excursion Boat for an exciting voyage through the inner majesty of this fabulous chasm
Another short helicopter ride, ascending back to the summit of the canyon
Grand Canyon Skywalk not included in tour price. Tickets can be purchased on site for $32.05. Please call us for special requirements such as a car seat. Collapsible wheelchairs acceptable when accompanied by another adult. Nevada law requires children to be properly secured in a car seat until they are at least 6 years old and 60 lbs. No children under 2 will be permitted on tour.


This tour is not recommended for those having mobility issues